We get it – personal finance can be a bore, but wait, there's hope. Our team of financial experts have made life easier for you by shortlisting their top podcast picks so you can stay in the know, on the go. Everyone has different goals when it comes to money, saving and investing. These podcasts will allow you to gain a well-rounded perspective, learn about mortgages and investing and tips to combat bad habits. And what's even better? They're all free and easily accessible! 
Everything and Anything
Money 101
Host Bea Duncan is on a mission to learn about money, clear up any confusion and ultimately, try and get the answers to the questions we all have! Topics include: Buying, renting and future-proofing. If you're new to personal finance, it's a great place to start.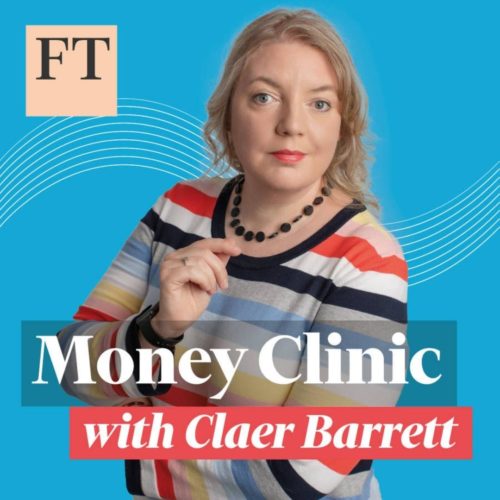 The FT's Money Clinic
The FT's Money Clinic blurb gets it spot on – We're so busy earning money, we don't have time to learn how to manage it. Until of course, you listen to Claer Barett and her 25-minute episodes. Where and how to invest your cash are the main focus; going beyond crypto and 'meme stocks', it's a podcast for those who aspire to 'get richer slowly' and become more confident making financial decisions. No stone is left unturned in this podcast; from the highs and lows of crypto to weathering the cost of living crisis, to your financial compatibility with your partner. 
Real and Honest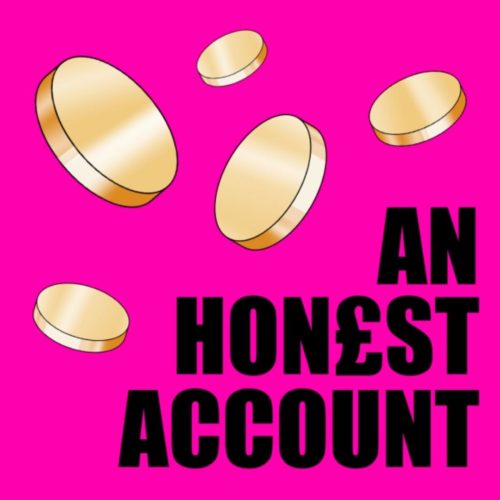 An Honest Account
There's no denying that talking about money is often a taboo topic. But fear not, there's a podcast to help with that. An Honest Account is a podcast about how money affects our lives: our work, health, relationships and more, with a dose of practical advice for listeners. 
Each week, host Rachael Revesz is joined by a special guest – or two – to discuss what they've learnt about money, how it's played an important part in their lives and the wisdom they'd pass on to other women. 
The Last 3 Digits
Real-life finance stories from real people are our kind of podcast. It was sad news to us when the last episode aired in January, but I guess it's good news for those just discovering the podcast as there are lots of old episodes to catch up on! Co-hosts and friends Bola Sol, Nego True and DISUNOMICS tackle a wealth of interesting finance and economic topics in a relatable, chatty manner. From spending habits, FOMO splitting bills and the rising costs, the hosts alongside guests, blend their own personal and financial lives seamlessly. 
Cash Cows
Cash Cows looks at how we spend money, why we spend it and all the times we really wish we hadn't. The hosts unpick different spending habits, look at their guests' finances and attempt to break the taboo of talking about money. Tune in to find out how to deal with buyer's remorse, get into a rhythm with your savings and understand more about refunds, tax and debt. It also sheds some light on buying trends; the excitement of deliveries, and an attempt to answer the question: does virtual spending really hit the spot?
Weekly Low downs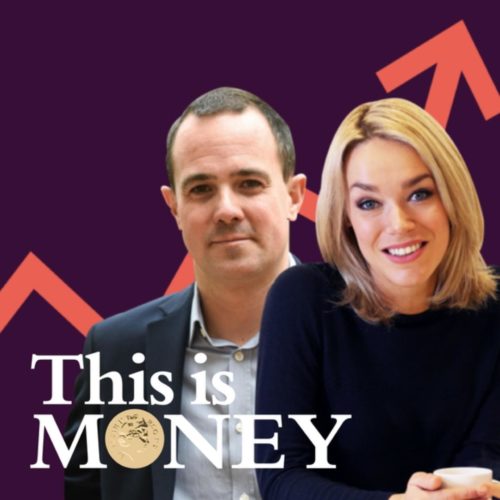 This is Money Podcast.
A weekly run-through of need to know information that could affect your money based on current news and affairs.  Brought to you by finance experts from This is Money.com 
Money Box
Need some advice on how to deal with all things money? Money Box is our go to for broad consumer advice. Originally a feature on BBC's Radio 4, Money Box is now available to listen to as a  weekly podcast. It gathers information and the latest news from the world of personal finance and offers broad advice for listeners to make the most out of their money. From scams gone wrong to mobile phone contracts that seem like Fort Knox, they'll look at your real-life issues and offer advice to solve your irritating financial woes.
For investments
Save Spend Invest
Host Bukiie Smart tells her own story of what happened when she started to save more, spend less and essentially put her money to good use. Bukiie began sharing her experiences and documenting her journey on her social media platforms before starting Save, Spend, Invest. The podcast's aim was to demonstrate her passion for helping young people to grow their money and develop good personal finance habits, which comes from a trained accountant is a good point of reference.
The wild card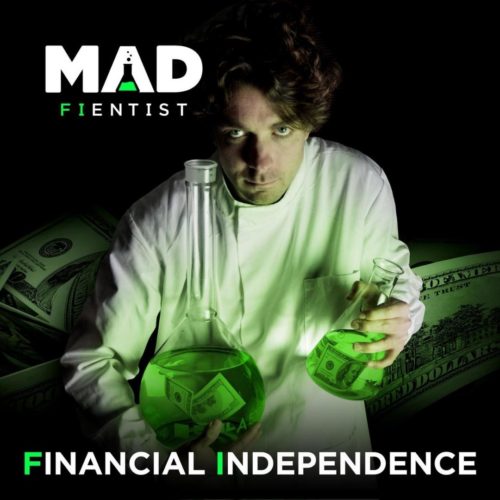 Financial Independence
It's a divisive podcast in the Mortigo office. The Mad Fientist is the host of the Financial Independence Podcast, whereby he dissect the brains of some of the most well-respected fientists in the field to discover their techniques and strategies for achieving financial independence. The podcast features interesting and informative discussions on money, investing, and all things related to early retirement and financial independence!
If you have any other personal finance podcasts you think we might be interested in, get in touch on our socials!
This is just a guide, we have in no way been sponsored to post this content and cannot comment on how best to spend your personal finance or the implications.