Mortigo, a brokerage based in Croydon, is a new sponsor for the Tooting & Mitcham United Football Club in their upcoming season.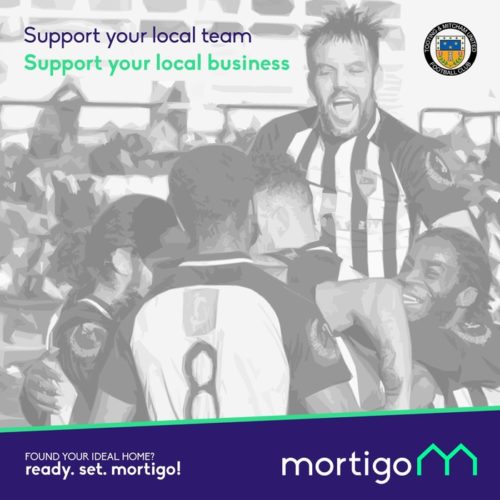 [London, 07/09/2021] Mortigo joins the list of sponsors of community-based Tooting & Mitcham United Football Club or The Terrors for their upcoming season. They are a whole of market brokerage that helps connect clients to the best mortgage deals in Croydon, Streatham and surrounding areas.
About Tooting & Mitcham United Football Club
Tooting & Mitcham United FC is a non-league association football club formed when two local rival clubs amalgamated in 1932.
Their community has become the pathway for younger players, who begin in The Kickers and advance to the THM United Youth FC and their BTEC academy. The club also hosts the Unified League, a mixed league for players with and without disabilities.
The Terrors also hold several community events and activities like free gardening sessions for adults, half-term activities and food camps, and free summer football coaching for boys and girls between the ages of 9 and 13.
Although the last season was cut short, the club is hopeful that this upcoming season can be played in full and that they can continue to develop talent from South London while aiming for their victories.
About Mortigo
Mortigo offers their clients a modern, quick, and worry-free process for purchasing new property. Because Mortigo has access to the entire market and is not tied to any particular lender, they can connect homebuyers to the most suitable deal.
The company developed an efficient system for helping their clients find mortgage deals. It involves the following:
Keep it Simple – They streamline and hasten the mortgage process.
Innovate Based on Experience – The company bases its approach on years of industry experience.
Stay in the Solution – As seasoned brokers, Mortigo knows which common pitfalls to avoid.
Trust the Method – Their own Mortigo Method is a proven customer service tool.
Learn more about Mortigo today, through our website: www.mortigo.co.uk.