Mortgage Brokers in Mottingham
Transparent Mortgage Broker in Mottingham
Close to both the city and the Kent countryside, Mottingham is an appealing spot for families and young professionals to set up home. If you'd like the assistance of the leading mortgage broker in Mottingham to help you make this transition, call Mortigo.
Mortigo: The Mortgage Broker in Mottingham that Embraces Technology
At Moritgo we keep you, the consumer, out of the dark and at the centre of the whole process. We don't try to hide anything and we've used technology to improve on many of the glaring inefficiencies that the mortgage process was once famous for.
This technology has allowed us to strip back what was a bloated process, and fit it all into 3 simple steps.
Our USP is that we put the consumer at the heart of everything we do. We want you to have a good experience in your quest to secure the funding you need to purchase your next home.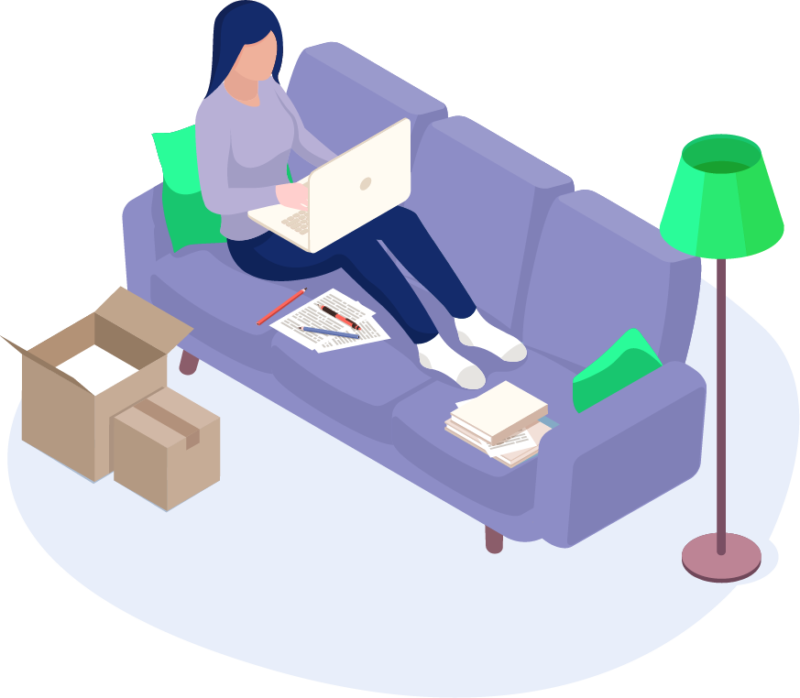 Kaya
Vonne at Mortigo was my mortgage broker when buying my new flat. As a first-time buyer I had lots of questions (some pretty silly ones too I can imagine) and he has been of great support guiding me throughout the entire process. I can definitely recommend Vonne at Mortigo to anyone looking for a mortgage advisor, especially as a first time buyer who has no clue about what to do when. Thanks again for all your support! I'm now pretty much all settled in my new flat. Richard White
I unreservedly recommend Mortigo. They have handled 3 of my properties seamlessly - always on hand to answer queries, always available to answer queries quickly and efficiently - customer service at its finest. Their ability to survey the market to get the best deal is most appreciated whether it is a buy to let, residential deal or indeed a remortgage! Rosemary
Working with Vonne was a breath of fresh air following a difficult experience with a previous advisor, Vonne quickly restored my faith by being patient, knowledgeable and answering all my questions, he did his homework and made sound recommendations. He kept me sane through the process and provided regular updates. Finding an honest and reliable professional who really knows their stuff is rare. I will be keeping his business card safe for future house purchases. This man is worth his weight in gold. Mai Oliver
Vonne provided extensive knowledge and support. He was thorough, honest and reassuring which made us feel at great ease, considering it our first joint mortgage application in such uncertain times. Before completion we had a slight hiccup with the solicitors and Vonne quickly found a solution with our lenders which enabled us to purchase our home and save some money in legal fees! So glad my husband and I approached Mortigo and we will most definitely use their services again in the near future. Sara
Vonne is an amazing Broker who I will recommend to my friends. He made me feel at ease and after speaking to other Brokers prior to Vonne, I am glad I chose him. Thank you for helping me with my first property. Donna Talidi
Great service and excellent knowledge! Would highly recommend Vonne. He has a wealth of knowledge and made everything understandable and straight forward! Kept us updated throughout and has made everything a lot less stressful! Exactly what you need when you are buying a home. Would highly recommend. Thank you again! Emma James
We recently purchased a new build via the help to buy scheme. We thought getting a mortgage would be almost impossible but Vonne gave us honest feedback and the options that would be available to us. He guided us through the whole process and kept us updated throughout. Vonne is professional and personable and knows his stuff. We were extremely grateful for Vonne's help and I would highly recommend him and we will certainly be using Vonne again when we are ready to remortgage.

About Mottingham
What we now call Mottingham has been an established community for at least 1,200 years. Way back in the 9th century its name was recorded as "Modingahema", which has been interpreted to mean "Moda's people". Though exactly who Moda was is unclear.
Like most of England at the time, Modingahema was farmland although there was a cluster of buildings along what is now Mottingham Lane, (ironically, one of the least developed parts of the modern town).
For the better part of a thousand years, Mottingham remained a sleepy agricultural village where life passed quietly. That changed in the late 19th century with the arrival of the railroad. It didn't take long for cottage houses to start popping up along with retail shops and schools.
By the 1880s larger homes began to appear in West Park. These homes were a great success and most are still in use today. Soon after homes, schools and stores appeared came Mottingham's first church – St. Andrew's – which opened in 1880 and is still standing on Court Street.
By the end of the 2nd World War, Mottingham had lost its rural flavour but was never subjected to rampant commercial development and retains a laid-back, residential air to this day. That's just one of the reasons the housing market here is so robust. Other reasons include:
Dining out
If you enjoy eating out you'll find Jolpai Indian Cuisine, The Fish Inn at the Old Bank, Zavi Turkish restaurant, the Rox bistro, Azzurro Italian food, the China Jade, Lale Kebab Shop, the Eltham Grill House, Prezzo Italian, Legends American Bar & Grill, The Tudor Barn and much more.
Schools
There are no fewer than 15 quality schools in and around Mottingham ranging from nursery schools right up to the renowned Eltham College. If you have young children you are sure to be pleased by the variety and quality of the educational opportunities in Mottingham.
Safety
Mottingham is considered a safe place to live and raise children. Crime rates here are low and violent crime is well below the average for London. You can feel safe walking the streets or sending your kids off to school here.
Contact Our Mortgage Experts Today
Have you got a question about the way in which we operate? Or perhaps you'd like some advice relating to your specific circumstances? Our team would love to help and you contact us at 0808 164 1616.
- Covering South London -