Mortgage Brokers in Charlton
New Age Mortgage Broker in Charlton
Charlton is a great place to live. Because of that fact, the housing market is extremely competitive. To stay ahead of other buyers you need to work with a mortgage broker in Charlton that knows what they're doing. That broker is Mortigo. 
Mortigo: Mortgages Have Never Been This Straightforward
The mortgage industry gets a bad rap. Or more specifically, the process that you need to go through to apply for one does. It's often unbearably slow, you never quite know what's going on and you're made to jump through hoop after hoop like you're some kind of circus act. But not anymore!
Mortigo is a new type of mortgage broker in Charlton that has changed the way the mortgage process works. It's leaner, simpler and faster than ever before. We've implemented some of the latest technology into our process, as well as cut away some of the stuff that was outdated and unnecessary, so that you now only have to complete 3 steps.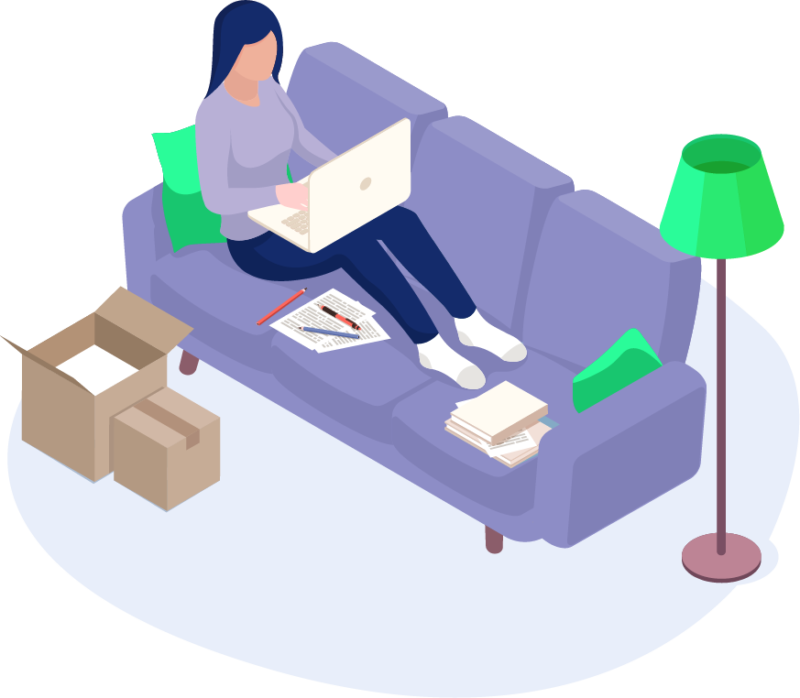 Kaya
Vonne at Mortigo was my mortgage broker when buying my new flat. As a first-time buyer I had lots of questions (some pretty silly ones too I can imagine) and he has been of great support guiding me throughout the entire process. I can definitely recommend Vonne at Mortigo to anyone looking for a mortgage advisor, especially as a first time buyer who has no clue about what to do when. Thanks again for all your support! I'm now pretty much all settled in my new flat. Richard White
I unreservedly recommend Mortigo. They have handled 3 of my properties seamlessly - always on hand to answer queries, always available to answer queries quickly and efficiently - customer service at its finest. Their ability to survey the market to get the best deal is most appreciated whether it is a buy to let, residential deal or indeed a remortgage! Rosemary
Working with Vonne was a breath of fresh air following a difficult experience with a previous advisor, Vonne quickly restored my faith by being patient, knowledgeable and answering all my questions, he did his homework and made sound recommendations. He kept me sane through the process and provided regular updates. Finding an honest and reliable professional who really knows their stuff is rare. I will be keeping his business card safe for future house purchases. This man is worth his weight in gold. Mai Oliver
Vonne provided extensive knowledge and support. He was thorough, honest and reassuring which made us feel at great ease, considering it our first joint mortgage application in such uncertain times. Before completion we had a slight hiccup with the solicitors and Vonne quickly found a solution with our lenders which enabled us to purchase our home and save some money in legal fees! So glad my husband and I approached Mortigo and we will most definitely use their services again in the near future. Sara
Vonne is an amazing Broker who I will recommend to my friends. He made me feel at ease and after speaking to other Brokers prior to Vonne, I am glad I chose him. Thank you for helping me with my first property. Donna Talidi
Great service and excellent knowledge! Would highly recommend Vonne. He has a wealth of knowledge and made everything understandable and straight forward! Kept us updated throughout and has made everything a lot less stressful! Exactly what you need when you are buying a home. Would highly recommend. Thank you again! Emma James
We recently purchased a new build via the help to buy scheme. We thought getting a mortgage would be almost impossible but Vonne gave us honest feedback and the options that would be available to us. He guided us through the whole process and kept us updated throughout. Vonne is professional and personable and knows his stuff. We were extremely grateful for Vonne's help and I would highly recommend him and we will certainly be using Vonne again when we are ready to remortgage.

Life in Charlton
The housing market in Charlton is widely considered to offer some of the best values in the Capital. Detached homes, semi-detached homes and terraced homes abound on safe, quiet streets and the area attracts everyone from executives who commute to The City to families wanting to avoid the hustle and bustle of London centre.
Here are some other reasons so many people come to us looking for mortgages in Charlton.
A real sense of community
Charlton is anchored firmly in British history via the stunning Jacobean mansion Charlton House. The neighbourhoods that radiate outward from there are dotted with local shops, friendly pubs, quality schools and greenspaces galore where the residents relax and catch up with each other.
Abundant transport options
From Charlton Station it's just a hop, skip and a jump to London Bridge and Charing Cross. From nearby North Greenwich, you can catch the Tube and local and regional bus lines crisscross the area. If you're more the driving sort you'll find the A2, the A205 and the A206 just minutes away.
Safety
In today's turbulent world there is no underestimating the importance of feeling safe and secure where you live, and that's exactly how you will feel living in Charlton. In recent years Charlton has maintained a notably lower crime rate than nearby communities, including Greenwich and Central London.
Outdoor activities
There are plenty of green spaces in Charlton including Charlton Park, Hornfair Park and the Blackheath Lawn and Tennis Club. And of course, if you are a fan of football at its finest you'll find Charlton Stadium, home to Charlton Athletic FC.
Schools
If you have young children and you are looking for a place to live with lots of great schools Charlton should be on your map. There's Pound Park Nursery School, Fossdene Primary School, Sherington Primary School, Thorntree Primary School, Charlton Park Academy and more waiting for you.
We'd be remiss if we failed to mention Greenwich Shopping Park mall at the northern end of the town where you will find all manner of shops from boutique clothiers to Decathlon Sports and a massive Sainsbury's Supermarket.
Get the Ball Rolling Today
Now that you've seen how simple life can be when Mortigo is your mortgage broker in Charlton, what are you waiting for?! Take the first step towards your new home today. If you need any advice, we can be reached on 0808 164 1616.
- Covering South London -