Mortgage Brokers in Rochester
Progressive, Professional Mortgage Brokers in Rochester
With its own cathedral, Rochester once enjoyed city status in the United Kingdom. However, following the formation of a unitary authority to govern the 5 towns that now make up the conurbation of Medway in Kent, it lost this status. Nevertheless, with a population of more than 40,000, it is still an important urban settlement in the South East and has a history that stretches back to Roman times and beyond. For people that would like to buy a residential property in the area, our mortgage brokers in Rochester are ready and waiting to help. Get in touch with us now to find out exactly what our friendly team can do for you.
Are We the Best Mortgage Brokers in Rochester?
We firmly believe that, yes, we are the best mortgage brokers in the area but rather than taking our word for it, we would like to invite you to find out for yourself. Call or message us now and we will set up an initial consultation to explore your needs in detail. After the initial consultation, we will be able to find a lender that can provide you with the necessary finance for your home purchase in Rochester.
Having identified a lender that can offer you the most competitive mortgage available, we will send you an Agreement in Principle (AIP). This is a document that specifies how much the lender in question is willing to advance you, assuming that all mandatory checks are successfully completed.
If you are happy with the AIP that you receive, you can then give us the go-ahead to carry out the required checks. After these checks have been completed to the satisfaction of the lender, we will be able to forward a formal offer for your consideration.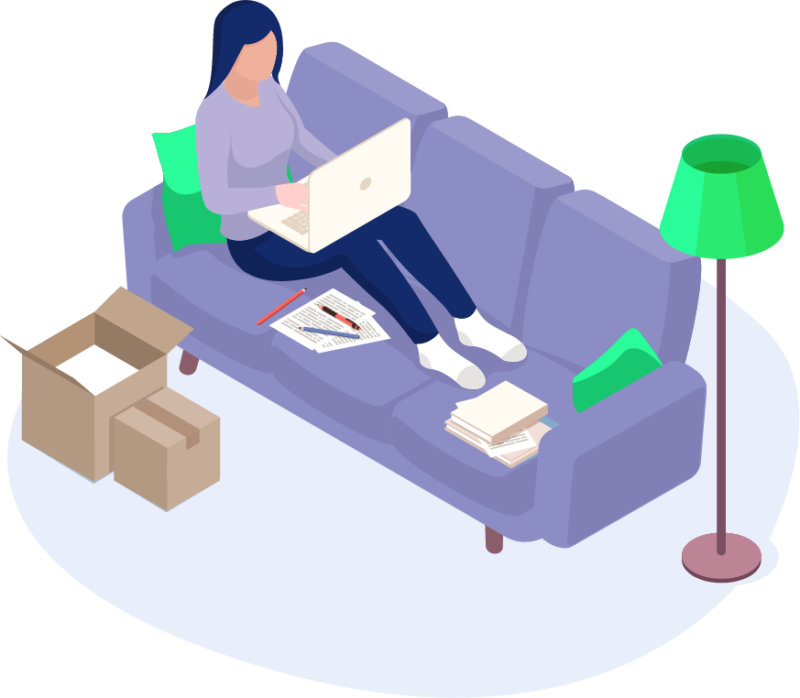 Kaya
Vonne at Mortigo was my mortgage broker when buying my new flat. As a first-time buyer I had lots of questions (some pretty silly ones too I can imagine) and he has been of great support guiding me throughout the entire process. I can definitely recommend Vonne at Mortigo to anyone looking for a mortgage advisor, especially as a first time buyer who has no clue about what to do when. Thanks again for all your support! I'm now pretty much all settled in my new flat. Richard White
I unreservedly recommend Mortigo. They have handled 3 of my properties seamlessly - always on hand to answer queries, always available to answer queries quickly and efficiently - customer service at its finest. Their ability to survey the market to get the best deal is most appreciated whether it is a buy to let, residential deal or indeed a remortgage! Rosemary
Working with Vonne was a breath of fresh air following a difficult experience with a previous advisor, Vonne quickly restored my faith by being patient, knowledgeable and answering all my questions, he did his homework and made sound recommendations. He kept me sane through the process and provided regular updates. Finding an honest and reliable professional who really knows their stuff is rare. I will be keeping his business card safe for future house purchases. This man is worth his weight in gold. Mai Oliver
Vonne provided extensive knowledge and support. He was thorough, honest and reassuring which made us feel at great ease, considering it our first joint mortgage application in such uncertain times. Before completion we had a slight hiccup with the solicitors and Vonne quickly found a solution with our lenders which enabled us to purchase our home and save some money in legal fees! So glad my husband and I approached Mortigo and we will most definitely use their services again in the near future. Sara
Vonne is an amazing Broker who I will recommend to my friends. He made me feel at ease and after speaking to other Brokers prior to Vonne, I am glad I chose him. Thank you for helping me with my first property. Donna Talidi
Great service and excellent knowledge! Would highly recommend Vonne. He has a wealth of knowledge and made everything understandable and straight forward! Kept us updated throughout and has made everything a lot less stressful! Exactly what you need when you are buying a home. Would highly recommend. Thank you again! Emma James
We recently purchased a new build via the help to buy scheme. We thought getting a mortgage would be almost impossible but Vonne gave us honest feedback and the options that would be available to us. He guided us through the whole process and kept us updated throughout. Vonne is professional and personable and knows his stuff. We were extremely grateful for Vonne's help and I would highly recommend him and we will certainly be using Vonne again when we are ready to remortgage.

Talk to Our Mortgage Brokers in Rochester Now
If you would like to set up an initial consultation so that you can find out everything you need to know about our service and let us know what your requirements are, call 0808 164 1616 now. One of our experienced brokers will be happy to provide you with all the assistance you need.