mortgage brokers in epping
the mortgage broker in epping you can trust
Epping is somewhat of a rarity. A market town located in the commuter belt that hasn't lost its age-old charm and identity. It retains that friendly, small town feel, while also providing access to a wide range of amenities. If you're looking to call this part of the country home and need the assistance of a mortgage broker in Epping, Mortigo can help.
You're Just 3 Steps Away From Your New Property in Epping
 Mortigo is a relative newcomer to the UK mortgage industry, but its founders are not, having spent decades in the financial services sector. They observed the traditional way mortgage applications are processed from close quarters, and watched as this process took its toll on the average consumer. It created unnecessary stress and delays. There had to be a better way…
It turns out there was. After carefully analysing each step in the process, and removing anything that wasn't absolutely necessary, we were left with a much shorter, more straightforward process. And this is what we implemented at Mortigo. We're the mortgage broker in Epping that only requires you to pass through 3 simple steps to get access to the mortgage loan that you need.
These three steps are:
1: Fill Out Your Application – Before you sink back into your chair, it's not your typical mortgage application. It's much shorter, because we don't request anything that isn't vital to the application. And you can submit it from the comfort of your own home too, meaning there's no need to go out of your way to drop into a physical location.
2: Review Your AIP – This is where the magic happens and our system cuts down significantly on the waiting time typically experienced when going through the mortgage process. Instead of waiting for a human to assess your details and determine your eligibility – our system, utilising the latest technology, completes this assessment for us, and if you pass these checks, will produce an Agreement In Principle for you right away.
 3: Sign for Your Mortgage – All seem in order after reading through the AIP? Great! Our staff will help you complete the process and get the mortgage that you need. If you want to query we'll be on hand for that too!
A Mortgage Broker in Epping that Puts Your Needs First
Buying a property is daunting, as is applying for a mortgage. Will I get it or won't I? To carve right through the lengthy waiting times and get straight to the point, get in touch with Mortigo. You can reach our team on 0808 164 1616.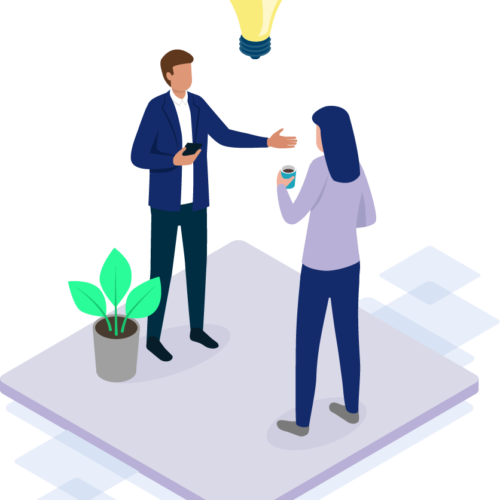 Kaya
Vonne at Mortigo was my mortgage broker when buying my new flat. As a first-time buyer I had lots of questions (some pretty silly ones too I can imagine) and he has been of great support guiding me throughout the entire process. I can definitely recommend Vonne at Mortigo to anyone looking for a mortgage advisor, especially as a first time buyer who has no clue about what to do when. Thanks again for all your support! I'm now pretty much all settled in my new flat. Richard White
I unreservedly recommend Mortigo. They have handled 3 of my properties seamlessly - always on hand to answer queries, always available to answer queries quickly and efficiently - customer service at its finest. Their ability to survey the market to get the best deal is most appreciated whether it is a buy to let, residential deal or indeed a remortgage! Rosemary
Working with Vonne was a breath of fresh air following a difficult experience with a previous advisor, Vonne quickly restored my faith by being patient, knowledgeable and answering all my questions, he did his homework and made sound recommendations. He kept me sane through the process and provided regular updates. Mai Oliver
Vonne provided extensive knowledge and support. He was thorough, honest and reassuring which made us feel at great ease, considering it our first joint mortgage application in such uncertain times. Sara
Vonne is an amazing Broker who I will recommend to my friends. He made me feel at ease and after speaking to other Brokers prior to Vonne, I am glad I chose him. Thank you for helping me with my first property. Donna Talidi
Great service and excellent knowledge! Would highly recommend Vonne. He has a wealth of knowledge and made everything understandable and straight forward! Kept us updated throughout and has made everything a lot less stressful! Exactly what you need when you are buying a home. Would highly recommend. Thank you again! Emma James
We recently purchased a new build via the help to buy scheme. We thought getting a mortgage would be almost impossible but Vonne gave us honest feedback and the options that would be available to us. He guided us through the whole process and kept us updated throughout. Vonne is professional and personable and knows his stuff. We were extremely grateful for Vonne's help and I would highly recommend him and we will certainly be using Vonne again when we are ready to remortgage.