Mortgage Brokers in Camberley
A Better Kind of Mortgage Broker in Camberley
While most of the business world underwent a series of fundamental changes in the past 30 years the mortgage industry stubbornly resisted. Sure, most bank officers now have computers on their desks but it seems they haven't learned to do much with them except check their stock portfolios and create hoops for you to jump through.
Redefining What a Mortgage Broker in Camberley Can Be
As veterans of the financial services industry our founders saw first-hand how outmoded practices, customs and formalities would often grind the mortgage application process to a standstill, and decided to do something about it. The result is the Mortigo 3-Step process.
About Camberley
The reason people come to Mortigo to help them find the perfect mortgage is because they've heard about the benefits of living in Camberley and are eager to partake. But just what are those benefits?
Kid-friendly attractions
If you have a family with young children you're going to love Camberley. Besides being safe and offering high-quality schools there is a plethora of kid-orientated activities to engage young hearts and minds. From the Ruby Play Cafe to Pirates Landing playspace in the Atrium shopping mall and to Princess Way where young imaginations are sparked and dreams are born, Camberley says "Bring the kids!"
Camberley Theater
Camberley Theater is where locals go to drink in high-quality theatre productions, music, comedy and more. The theatre can trace its roots to the mid-1960s when it was originally called Camberley Civic Hall and over the years it has become a fixture of local culture. As of this writing, upcoming performances include The Stars of Country, the music of Bob Marley and the Crown Ballet's rendition of Swan Lake.
Dining out
If you're a fan of eating out Camberley will whisper sweet nothings in your ear. There's a little bit of everything on tap including Camberley Tandoori, Zizzi Italian Restaurant, the Old Thai House traditional Thai food, La'De Kitchen Turkish food and 7Bone Burger just to name a few. If you enjoy tipping back a pint at the pub you'll find plenty to choose from including The Duke of York, the Carpenter's Arms and The Four Horseshoes.
The Atrium
The Atrium complex provides an ultra-modern indoor shopping experience for people of all ages and backgrounds. There are chain shops and independent boutiques, a wide variety of restaurants, a state-of-the-art cinema with 9 screens along with cafes, fast food and a soft play area for the little ones. Whether you're looking for the latest fashions or you just want to get off your feet and enjoy a cup of tea, the Atrium is the place to go.
And let's not forget if you want to head into the Capital on the weekend the train from Camberley Station will get you there in as little as 1 hr 10 minutes.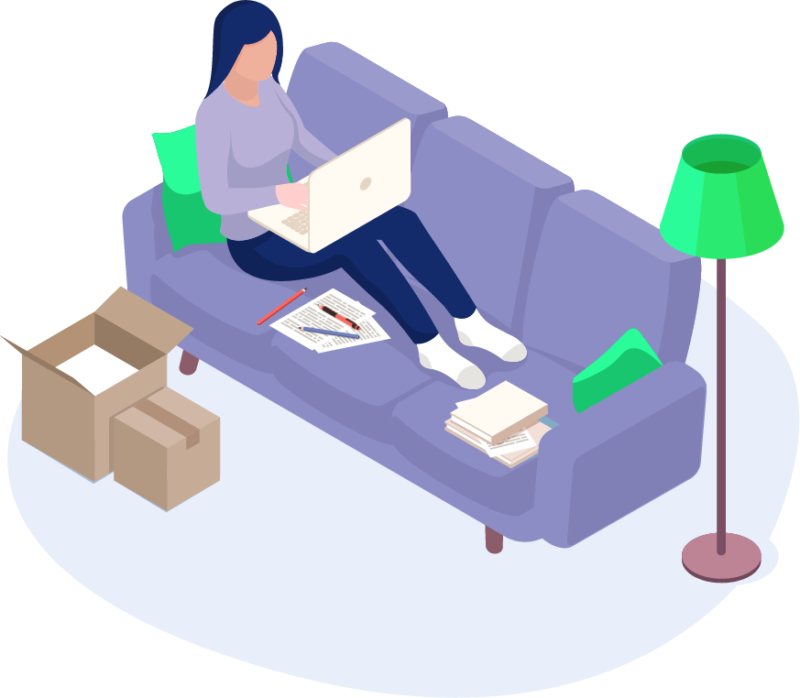 Laura Alsfasser
Vonne and his team at Mortigo are absolutely amazing and I cannot recommend him enough. Getting on the property ladder as a first time buyer can be so daunting, but he made the process so easy and kept reassuring me along the way. Apart from getting the mortgage sorted incredibly fast, he has also been an absolute pleasure to deal with. When the time comes for another mortgage, I will not even consider anyone else but Vonne! He took away all the stress and worries that come with securing a mortgage and I can't thank him enough! Ryan Allen
Flawless service at Mortigo, as first time buyers looking to purchase our dream home. The whole team at Mortigo were patient and friendly. From the start when we told them about our ideal location and home to the end picking up our keys was a pleasant experience, and we were kept up to date every stage of the journey. Celicia Page
Mortigo made getting a mortgage a reality during a pandemic. With this company, our worries we're put to rest and we were so pleased when our dreams of moving back to our hometown came true. Mortigo were professional and driven to make sure that we got the best deal to suit our needs. This is the second time we have used this company and I would never use another to find us a mortgage. Thank you! Jerome
We spent 5 months looking for our new home and the first day we met Beverly, we knew the first property she showed us was going to be our home. She made everything so much easier, guided us and helped us through every single step. What a service!! Thank you Beverly and thank you Mortigo.

More About Our Process
We deconstructed the mortgage application process and put it back together leaner and more efficient than ever. A key element of deconstructing/reconstructing the application process was investing in cutting-edge technology that allows us to scour countless financial databases at the speed of light so that we can get you your AIP in hours, rather than days or weeks. But that's not the only change we made.
For instance, traditional lenders and brokers often want people to apply in person. We think making that a requirement is silly. So we provide 3 different ways you can submit your application information:
By using the self-service option on our website.
By submitting your info using Whatsapp.
Or by submitting your info in person.
If you're more comfortable applying in person we're fine with that. We just don't make it a requirement.
As for receiving your AIP the same day as you apply, we think that should be mandatory. As long as someone's personal information checks out there is no logistical reason why you shouldn't be able to receive an Agreement in Principle the same day.
Once that AIP is to everyone's liking we don't waste a minute wrapping up your financing. And if you're like most of our Camberley customers you'll be mildly shocked that everything has proceeded in such a quick and hassle-free manner.
Righting the Mortgage Application Ship
For as long as anyone can remember the process of applying for a mortgage has seemed more than a little backwards. What do we mean? Well, with most transactions the buyer holds the cards and is treated with deference by the vendor or seller (the customer is always right).
However, the mortgage application process has historically been one where the vendor (in this case broker or financial institution) holds all the cards and you, the customer, is left to sweat things out while strangers decide if you're worthy of making huge interest payments for the next 20-30 years. At Mortigo we set out to right that particular wrong by putting customers back in the driver's seat where they belong.
Get in Touch
Convenience and customer satisfaction are all part of the Mortigo way. If you're looking for a mortgage broker in Camberley who won't string you along or make you jump through hoops, try Mortigo. Give us a call today on 0808 164 1616 to learn more and take advantage of our simple 3-Step process.